Hey we'd like to wish all our customers new and old a very Happy New Year! We're gearing up for another great year of service and specials. Get your orders in early during the off season to get a jump on your inventory while demand is low. So don't forget to check back often for our sales and other great deals and discounts.
Promotional Items, Yeah we do those too!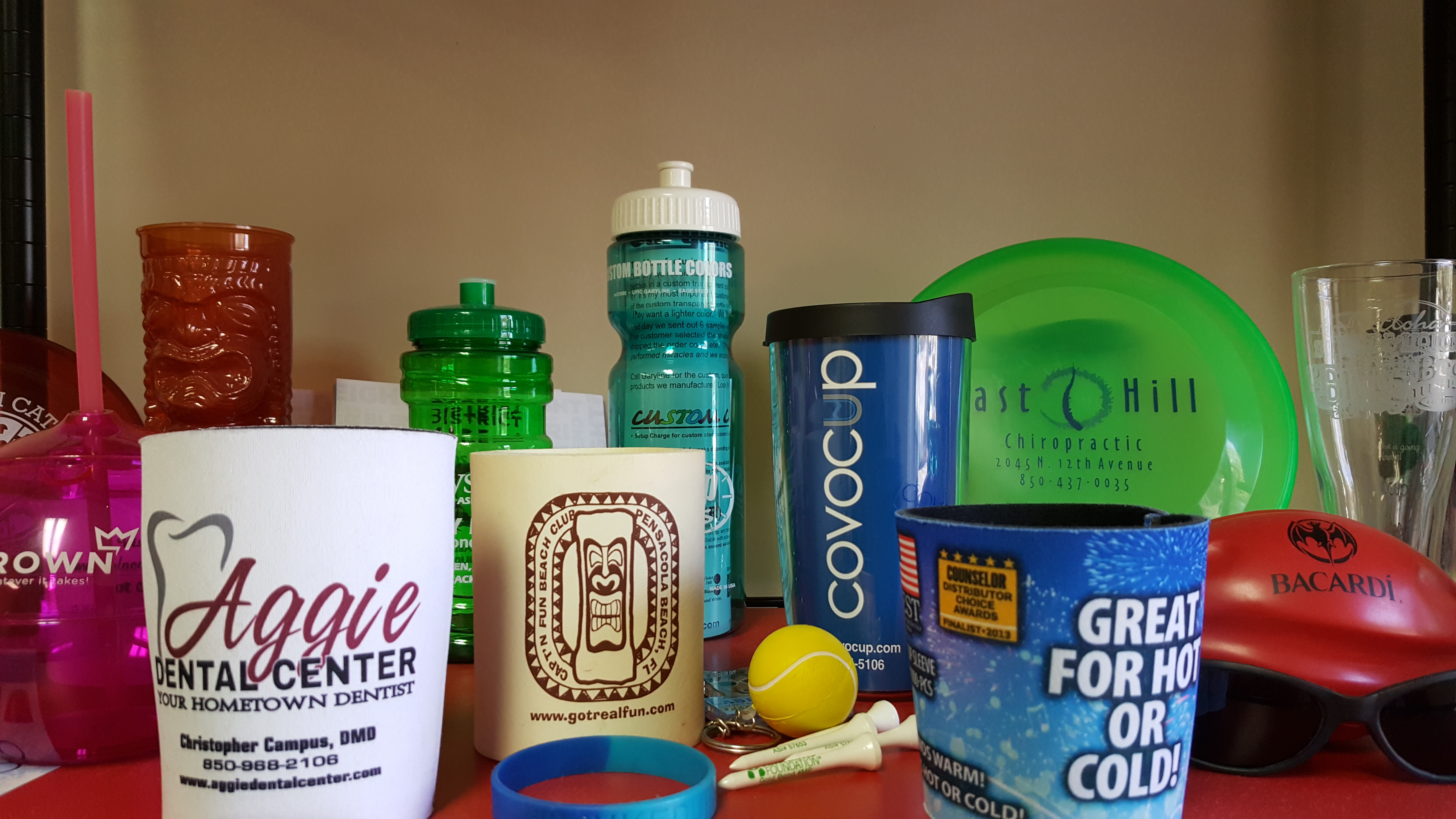 Just a few of the items we offer for your promotional needs. Please give us a call for more information regarding products and pricing.
Call the Shop for more info. (850) 934-4716